Double the good- Treat your team to Smile Cookies May 1-7 and the full proceeds will support the YMCA's Healthy Snacks Program
Last year, Tim Hortons® restaurant owners and guests from across the country raised a record $15 million to support local charities through their annual Smile Cookie campaign. Taking place from May 1-7, the full amount from each Smile Cookie sold in Kelowna Tim Hortons restaurants will help the YMCA of Southern Interior BC feed local children. 
Since 2013, Tim Hortons restaurants in Kelowna have been supporting the Y's Healthy Snack Program through their Smile Cookie Campaign. Their donation ensures over 600 children participating in Y preschool or out of school care programs will receive nutritious snacks every day.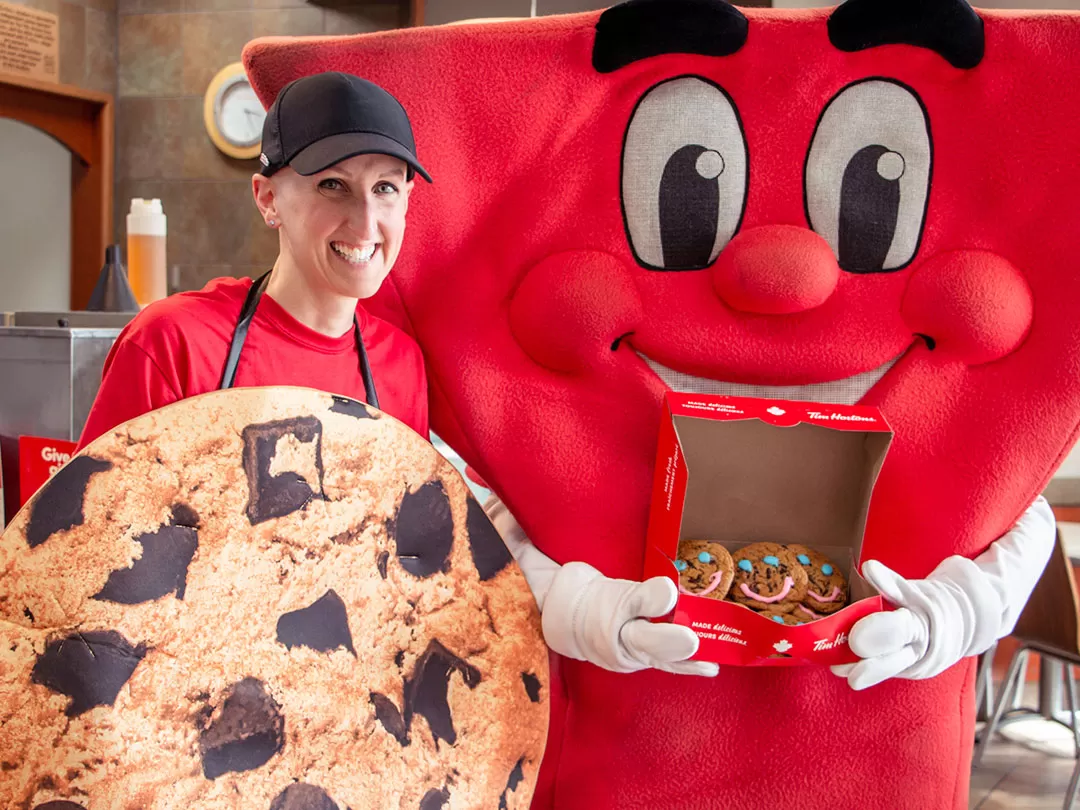 "Our team members are excited to continue working with our local charity partner, the YMCA of Southern Interior BC, to raise as much as possible to support their child care programs," state Travis and Lori Olsvik, local Tim Hortons Store Owners.  "We challenge business owners and community members to reward their teams with Smile Cookies in support of local kids. It's the double double of charity! Treat those around you AND ensure all children in Y care can receive healthy food their families may not have access to."
"With soaring food costs, more and more families are struggling to afford nutritious food and an increasing number of children are coming to us hungry," states Danielle Miranda, Vice President of Child Care. "Funds raised through the Smile Cookie Campaign help us ensure all children in our care receive daily healthy snacks to help them grow and thrive."
To pre-order your Tim Hortons Smile Cookies in support of the Y, please contact Breanna McDonald at breanna.mcdonald@ymcasibc.ca.