Young Parent Program supports young families with basic needs, child care, education and more
The YMCA Young Parent Program is a free community program designed to empower young parents under the age of 20. Families receive numerous supports to help them build a strong foundation during this critical period, including basic essentials, child care, life skills training, cooking classes, and individualized education plans to name a few.
"Young parents are an extremely vulnerable population. The barriers they face are often very daunting," states Debbie Banerjee, former YMCA Child Care Manager. "When we are working with a young parent, we try to first understand what is their need and how can we help."
Families first receive individualized assessments so the Y can help with their most immediate needs first. Parents receive access to food, diapers, clothing, as well as connections with and transportation to other necessary community resources such as the food bank or housing support. 
Once their basic needs are met, the program supports parents with their high school education, career planning, and employment preparation while providing parenting education and one-on-one coaching. The program also provides child care, along with nutritious snacks and lunch, so the young parents can focus on their education knowing their children are nearby in capable hands.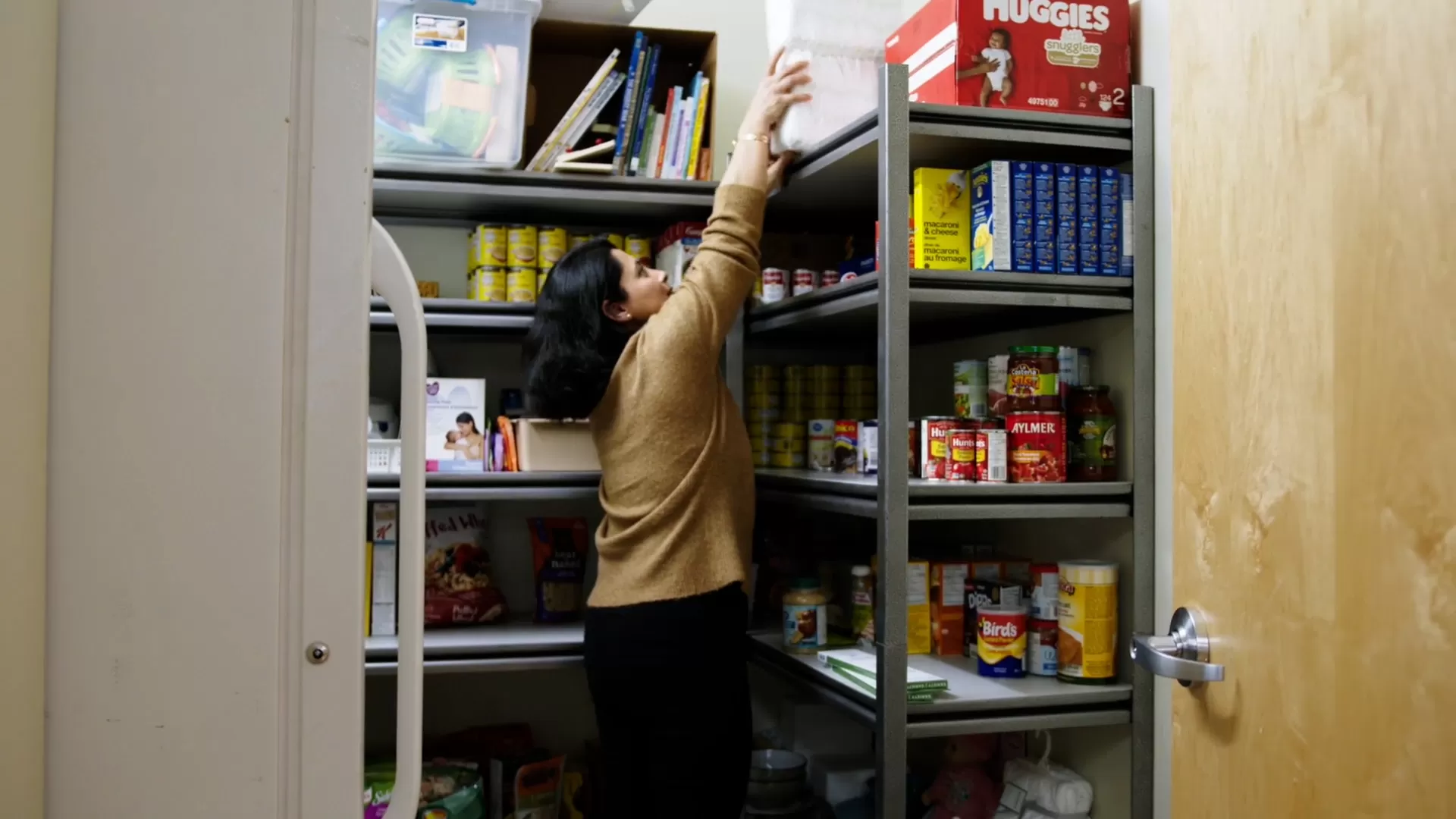 "My kids love getting ready to go to daycare in the morning," shares one of the participants. "They know that they are going to be singing songs and eating good food, and interacting with all the workers that they've bonded with over the last couple of years. If there was no daycare here I wouldn't be in school, I would probably be at home. I wouldn't be moving forward in my life."
The program also provides a safe and supportive space for participants to connect and bond with other young parents.
"The community that the YMCA Young Parent Program offers you is a good one to be in," shares another participant. "It's supportive. It's there for you, not just for the young parent but the children."
"It takes extreme strength and resilience to overcome these barriers and with the support of the YMCA and community donors we can help them overcome these barriers," shares Banerjee.
The program runs in partnership with the Ministry of Children and Families, and the School District. The Y has been able to match provincial funding for the program dollar for dollar, doubling the budget to provide additional supports these young families need, all thanks to generous donors.
Learn more about this free community program, and how you can help young families thrive through the Young Parent Program here.