For the last 25 years Allyson Graf has been a trailblazer at the Y, leading start up projects which have now evolved into entire departments and overseeing many exciting firsts for the charity. It's surprising just how many current programs our new President & CEO had her hands in at the beginning, and how deep her roots are within the organization.
"Like countless others, the YMCA holds many family memories for me. I am Kelowna born and raised so I remember how exciting it was when the Athans Aquatic Centre first opened. I also met my husband while we were both working here and there were lots of Y staff at our wedding. 
We now have two kids who grew up attending Y programs and events, and my daughter even works at H2O as a lifeguard. I still remember my parents and uncles talking about attending YMCA dances in the 50's. With all this history, I know firsthand what it's like to have ties to the Y throughout your lifetime and understand how important our centres are for many.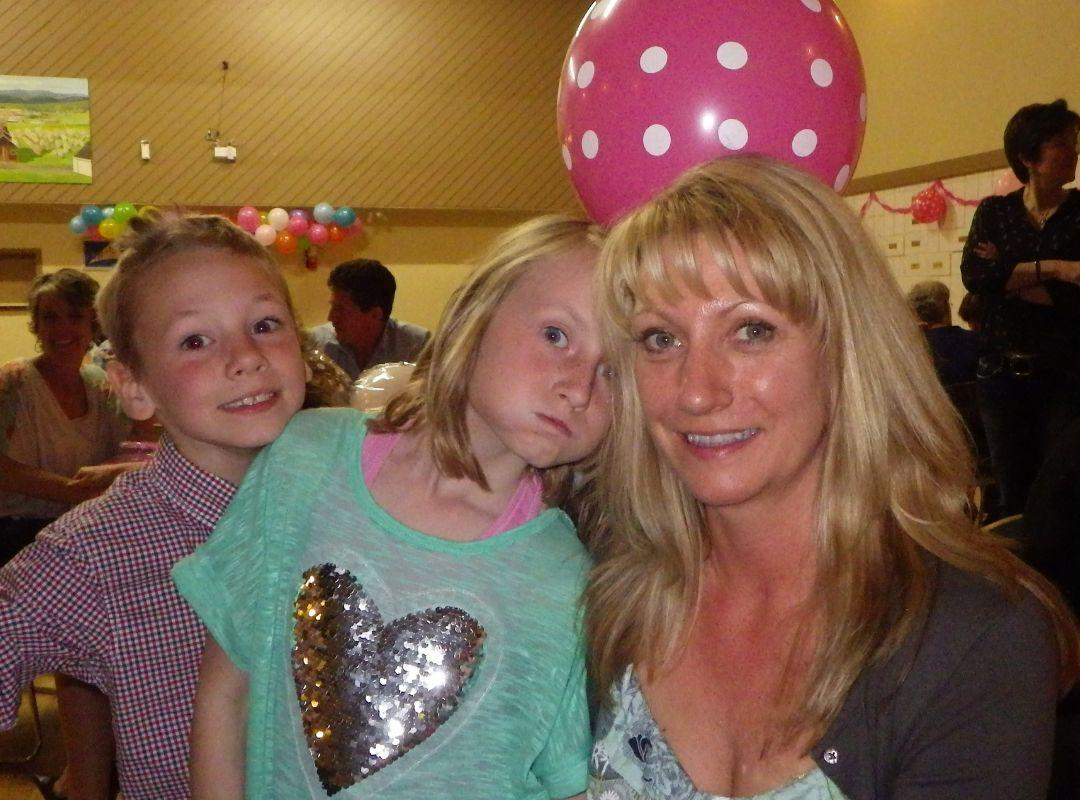 Allyson Graf and her children at a past YMCA event.
The Y is like a glue in our community, and I love hearing stories from those who've grown up in Ys elsewhere. They demonstrate the universal experience of visiting a YMCA anywhere in the world and speak to our historical significance as a charity and a community centre.
When I began working for the Y 25 years ago, I never would have imagined this would be my life's work. I love change and have been lucky enough to have had four different careers within this organization, each of which challenged me in new ways and led to my becoming CEO. 
After leaving for university, I was very excited to return home to Kelowna to oversee the opening of the YMCA's first career centre for youth. At the time, it was a very innovative project and I had been working in youth employment with the federal government. I was (and still am) passionate about supporting youth as they make the defining transition to adulthood by choosing a career path. This centre built the foundation for our Y employment programs, which have adapted and evolved into programs we still offer today. 
A major turning point in my own career path, was when I took on program development for the Y. It was incredible to assess our communities needs, develop solutions, and create new programs to help individuals who were struggling. Now as CEO, this is still one of my favorite parts of my job. I enjoy the exploration of how we can tackle complex issues and serve more communities in new ways. 
After returning from maternity leave, I took on yet another role and oversaw our fund development portfolio. I lead our fundraising efforts and our very first capital campaign for the expansion of the Kelowna Family Y. Once that large project was complete, the Y had big plans to grow our Child Care division. I transitioned to lead our Child Care department and opened our very first multi age centre- Little Scholars at Okanagan College. Both of these departments are now much larger, and it's incredible to see how we have evolved as a charity, and to say that we are now one of the largest child care providers in the Okanagan.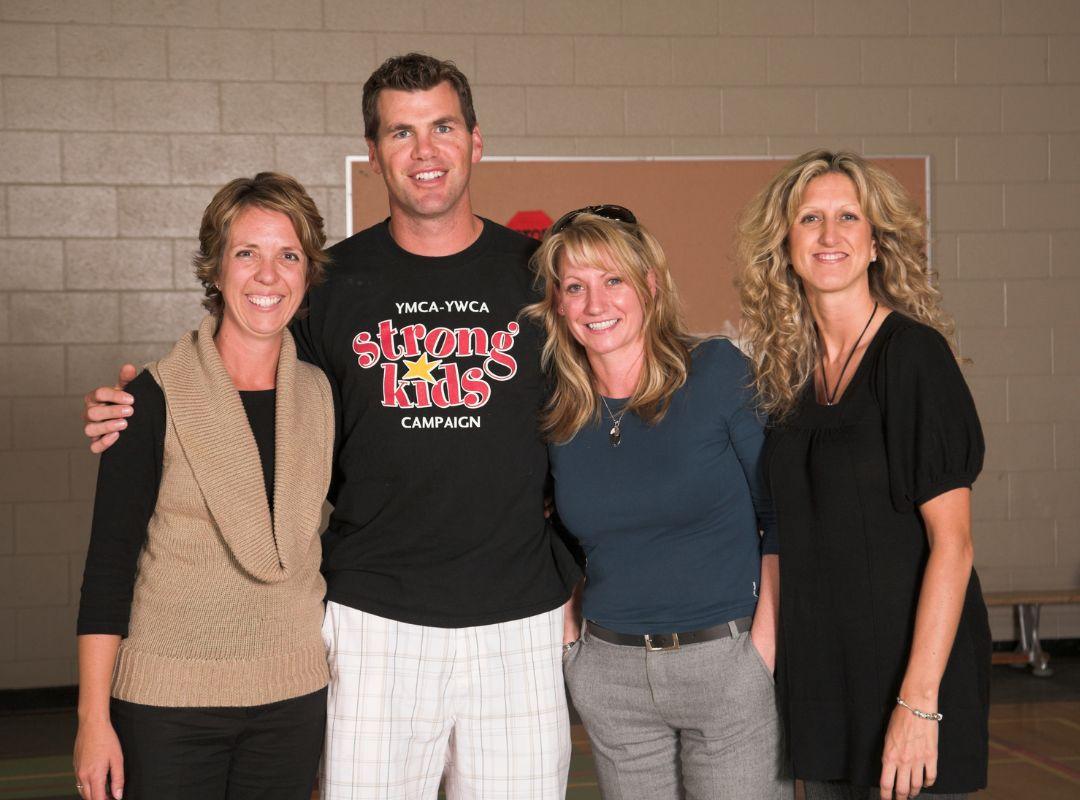 Past YMCA Strong Kids Campaign fundraising team (L-R) Shari Slattery, Todd Simpson, Allyson Graf, and Rhonda Zakala.
When I received the CEO position, I was ecstatic. This was followed immediately with the enormous sense of responsibility that comes with being the steward for such a valuable organization. The Y is not mine, it belongs to the community, and it's my job to ensure we are here to serve generations to come. I have a lot of hope for the future, faith in our staff, and excitement about our conversations with partners. 
I cannot even imagine what my life would have looked like without the Y. I would not have met my husband and all these talented people, would not have received such incredible training opportunities, and I would not have learned as much about myself and my own capacity. I was also very fortunate to have our past CEO, Sharon Peterson, as a mentor throughout my career. 
It's been an extraordinary ride to start working for an organization with one pool, recreation programs, and a vision for a new employment program; to now leading it as a $17 million charity with multiple centres, programs, and services. The Y has grown so much and I'm proud that we've kept our small community feel that my family and many others have experienced.
I've always loved to see things evolve so it feels incredible to have worked on such a variety of projects and departments all within the Y. I never started with a specific position in mind, for me it's always been about doing your best and most meaningful work for the right reasons."