At the beginning of 2021, I was in the best shape of my life preparing to run a half marathon for my 60th birthday. Then everything changed drastically when I contracted COVID-19 and the virus impacted my cognitive abilities for the long term. Now a year later, as I continue to retrain my mind and body, the Y has become a vital part of my recovery.
Before the pandemic, I was a member at the Kelowna Family Y and routinely participated in their group fitness classes as I have always enjoyed working out with others. The Y offers such a supportive environment, and I developed some great friendships there. It was, and still is, my happy place.
When everything shut down in 2020, I really missed the daily social interactions and in-person fitness classes. It was a difficult time. Luckily I was able to continue with the Y's virtual classes and some workouts that the instructors had printed for us while classes couldn't run. These workouts felt like a lifeline, they helped substantially with my physical and mental health. I started to feel great and even began training to run a half marathon.
Then I caught COVID-19.
At the time, I had no idea how profound of an impact it would have. For the first month, I experienced every symptom on the list and even spent some time in the hospital. The effects only grew worse. For an extended period, I was physically shaking and could hardly walk. Now, a year later, I am still experiencing major cognitive issues, including brain fog, impaired reasoning, body tremors, and headaches.
Both my body and mind were exhausted, and it took a while to gather enough strength to begin Cognitive Therapy. I initially did sessions at home with my Occupational Therapist just to build the strength to walk again. I really wanted to return to the Y and started to go back with the help of my therapist. As I am now extremely sensitive to sounds, I wear a headband to help mute the noise.
That first workout was extremely difficult. I remember crying in my mask because I was so frustrated. It never occurred to me that my body would have to be retrained. I started with walking, then moved on to yoga, and eventually personal training. My trainer really went out of his way to support me so I could progress at the speed I needed.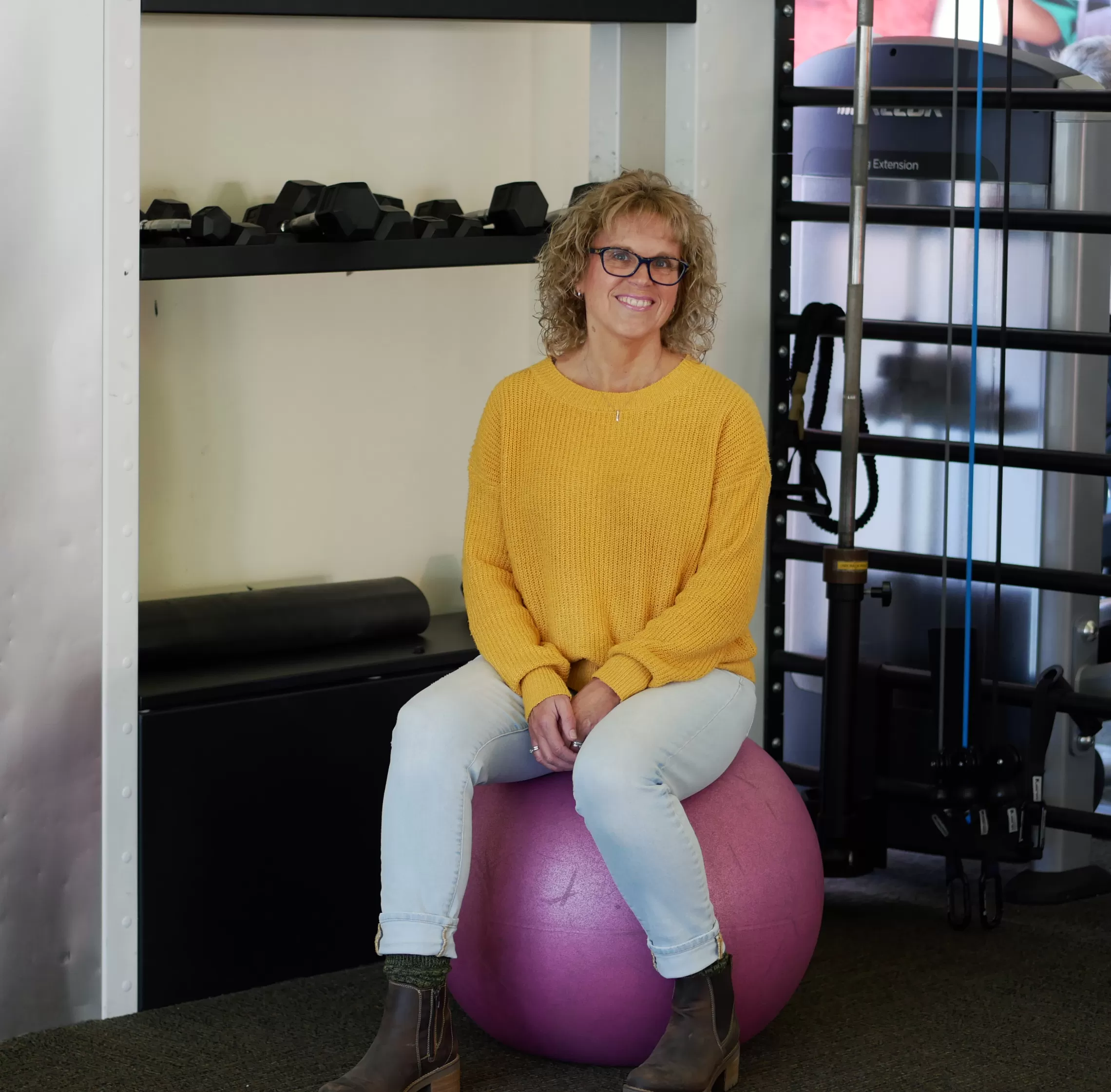 Whenever I finish a workout, the staff is always so supportive, sharing positive feedback on my progress. To hear, "I'm proud of you, you did great." really makes a world of difference. You can tell the staff are genuinely passionate about helping others and personally invested in your success. I am so grateful to my husband, family, friends, neighbours, and the people at the Y, who have supported me through all of this.
Now the only public place I feel safe outside of my home on my own is the Y. My husband loves knowing that when he drops me off, I will have whatever support I need within those doors. I don't think I would be this far into my recovery if it wasn't for the Y. Now, I'm proud to say that both my body and mind are getting stronger every day!