Financial circumstances shouldn't stand in the way of receiving quality care for your child. As a charity, the YMCA of Southern Interior BC has always provided financial assistance on Child Care, Preschool, Camps, and Before & After School Care to those in need. In addition, with new government supports in place, child care is becoming more affordable.
Please note our recreational camps are not eligible for government subsidy as they are not licensed child care programs; however, these camps are eligible for YMCA Financial Assistance.
There are a select few licensed child care camp options that are eligible for government subsidy as outlined below. 
Child Care Fee Reduction Initiative
The YMCA of Southern Interior BC is proud to participate in the Child Care fee reduction initiative. This government initiative lowers the cost of child care for parents each month. Parents do not need to apply; the reduction is offered to them by default.
As an approved operator opting into the program, the YMCA of Southern Interior BC receives funding from the Government of B.C. that enables us to reduce parent fees. The fee tables on our program pages will show both the base monthly fee and the reduced fee. The reduced fee is charged to all parents enrolled in YMCA Child Care.
Affordable Child Care Benefit
On September 1, 2018, the Affordable Child Care Benefit replaced the Child Care Subsidy.
As a parent, you may apply to the Ministry of Children and Family Development (Child Care Subsidy Centre) to see if you are eligible for assistance with your child care fees. The benefit is determined through an application process and depends on your financial circumstances. As an enrolling parent, it is your responsibility to ensure that you apply for this benefit as the Y cannot apply for this subsidy on your behalf. Full payment of the child care fee will be required until we are notified by the ministry of your approval and you must pay any outstanding balance not covered by the benefit to the YMCA.
For further assistance, Childhood Connections—located at #101-1505 Harvey Ave—can assist you with your application. Please call 250-762-3536 between the hours of 9:00 a.m.–4:30 p.m. Monday through Friday.
For more information regarding the Affordable Child Care Benefit, visit the Government of B.C. website or call the Child Care Subsidy Service Centre toll-free at 1-888-338-6622.
YMCA Financial Assistance
The YMCA believes no family should be turned away from quality child care because of an inability to pay. Donations from individuals, community groups and businesses make it possible for the Y to provide assistance to families who could not otherwise afford quality child care. We evaluate each person's application and financial information on a confidential, individual basis. 
The Financial Assistance Program is designed so each family contributes as much as they can afford towards the child care program. We will determine a fee based on your circumstances, the level of financial demand from families and the funds available.
How to apply
Fill out the Assisted Child Care Application Form 
Gather the necessary documentation for each person over the age of 16 living in the household:

Prior year's Notice of Assessment from Revenue Canada or Income Tax Return
Most recent three months of bank statements

Send in your completed application form to childcare@ymcasibc.ca or drop it off at the Pandosy YMCA at 201-2949 Pandosy St.
Note: The YMCA of Southern Interior BC requires that families apply for the Affordable Child Care Benefit first as part of the application for YMCA Financial Assistance.
As a charity, we work hard to ensure quality affordable care is accessible to all and make no profit from any of our Child Care programs.

Contact our Child Care Team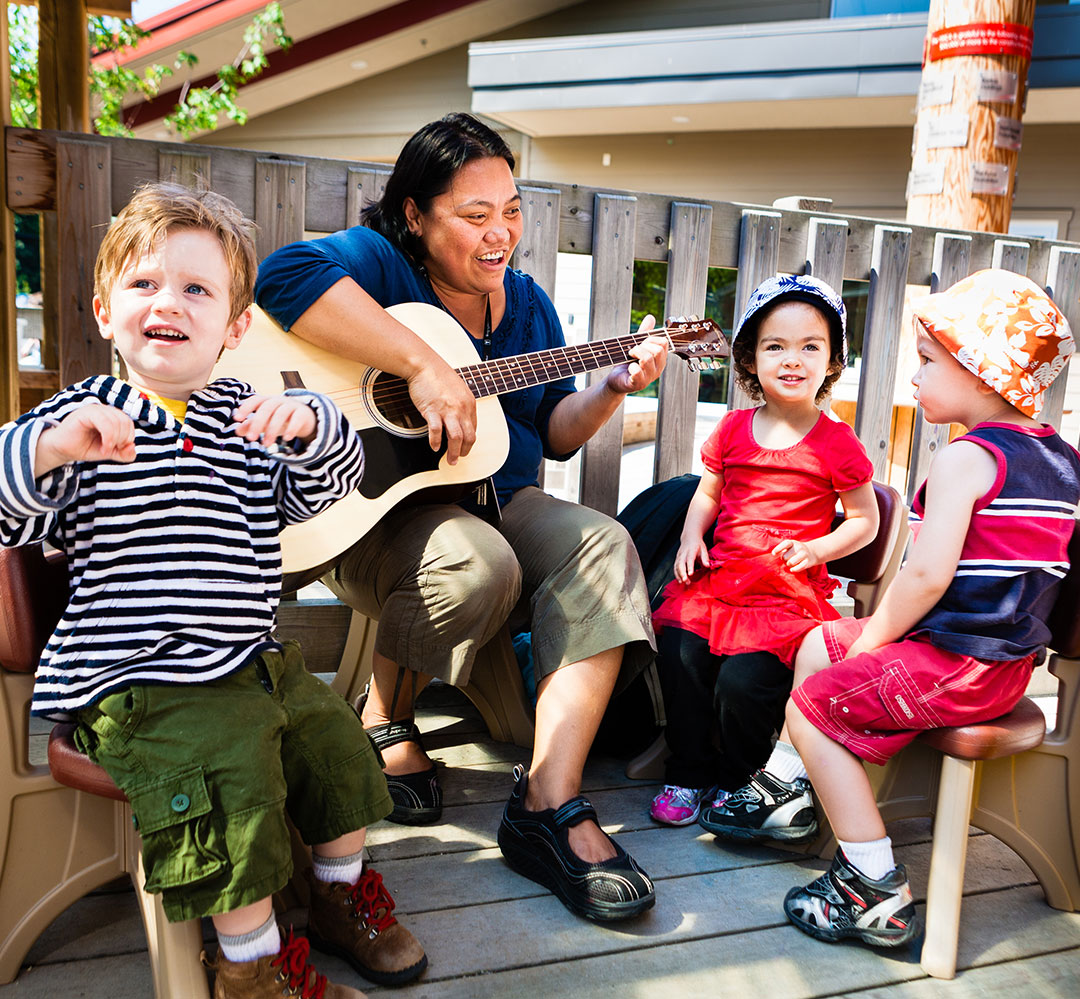 Ready to love your job?
Our growing child care division offers flexibility, paid vacation & wellness days, and paid professional development & training opportunities.
Learn about careers in child care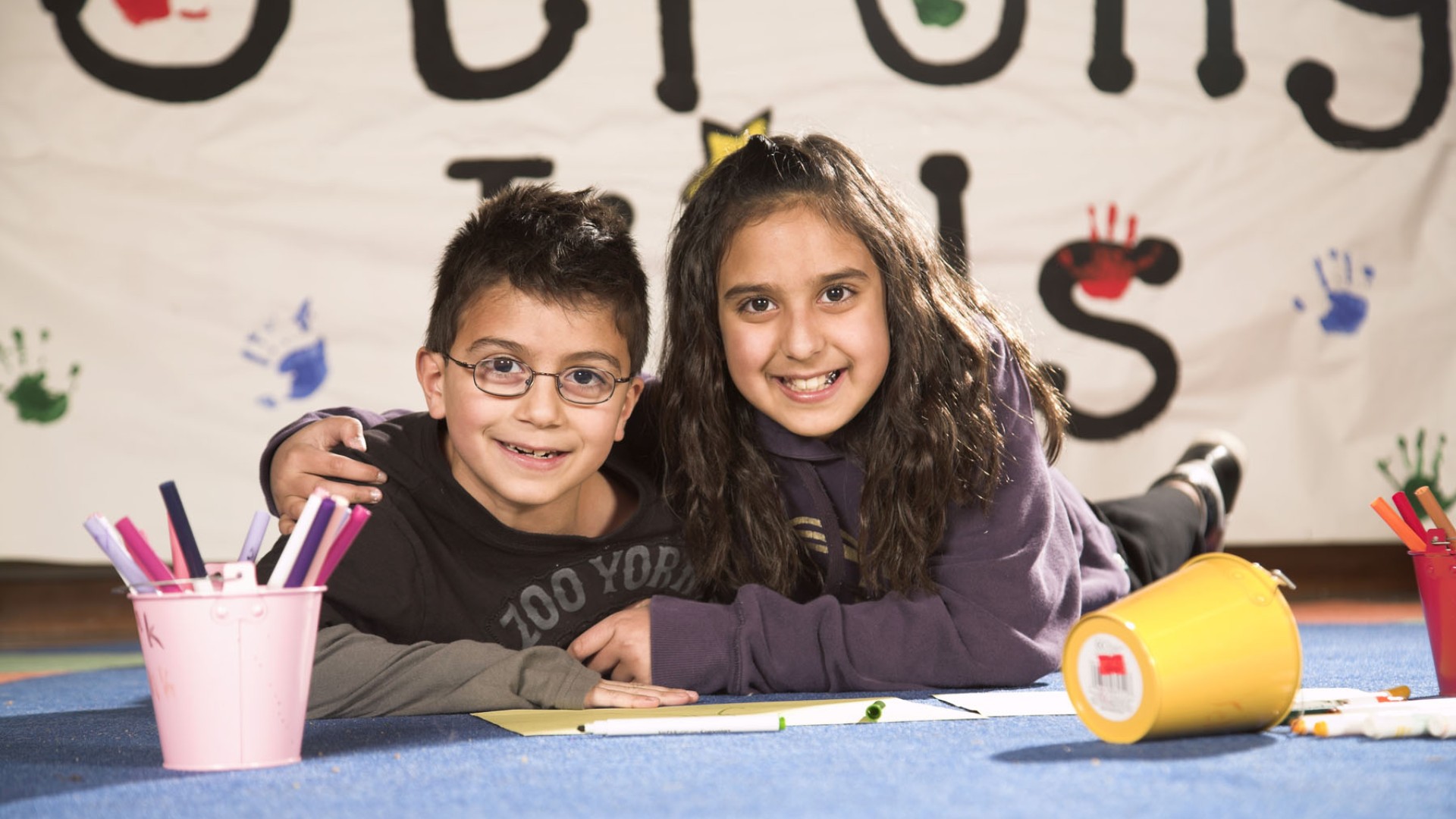 Frequently Asked Questions
Learn more about our upcoming centres, parent information, waitlists, and more.
View Child Care FAQs
Kari-Anne and Connors Story
Since Connor has joined this centre, he's made friends, come out of his bubble and his behavior has changed drastically. The extra financial support has given me the ability to put both my daughter and my son in child care.