Approximately ten years ago, I was devasted when I was diagnosed with COPD, a terrible lung disease that obstructs your breathing and progressively worsens as time goes by. It started slowly, and I noticed it was getting harder to walk the golf course, but I didn't realize just how badly I was struggling to breathe. Years as a smoker had caught up with me and I dreaded the symptoms worsening.
To help delay the effects of the disease, I started a specialized exercise program with KGH called Breathe Well. After making progress with the exercises, the hospital staff encouraged me to continue the program with the YMCA of Okanagan.
I listened and joined the Kelowna Family Y eight years ago. It felt like home right off the bat. Since joining, I regularly make it in twice a week for the Breathe Well classes and have felt significantly better ever since. I can not believe the difference in my functionality and how I handle myself. My legs and core are stronger, but most importantly my breathing has improved!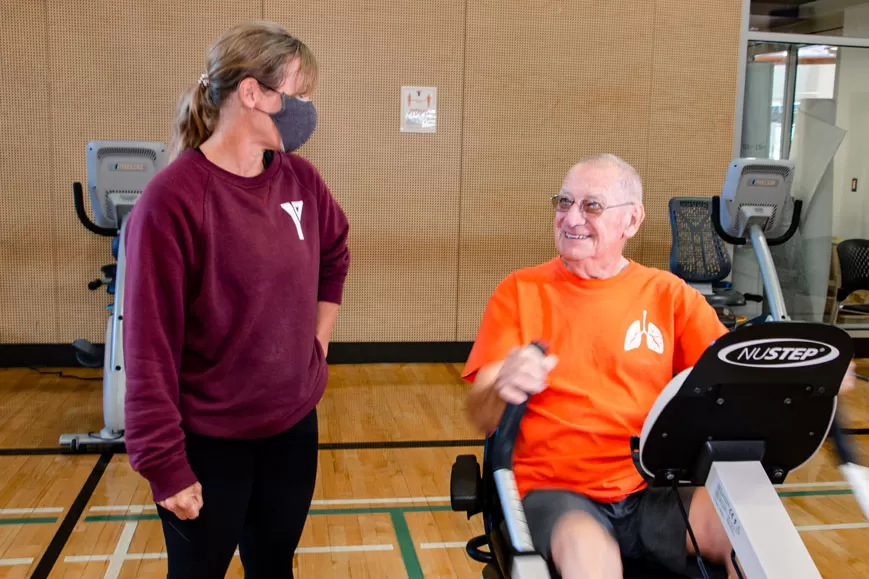 Now the Y is a huge part of my life. I look forward to my visits and love seeing everyone in my program. It feels like a family, everyone is so friendly. The staff are tough, pushing and motivating us to improve our health, all while making us laugh.
I never thought I would be able to golf again, but now I go three times a week! I can only do nine holes, but it means the world to have the freedom to keep this hobby.
COPD is a disease that only grows worse; you can work hard to slow its progression or temporarily keep it at bay, but it's nearly impossible to reverse the effects. The most amazing part is that my doctor actually noticed an improvement in my last X-ray! I credit this incredible feat to the Breathe Well program.
Unfortunately, my breathing worsened when the COVID-19 pandemic hit as I wasn't getting any exercise during quarantine. I tried the YMCA's virtual classes but I missed exercising with my group of people and my routine program. I missed the Y from both a physical and a social perspective.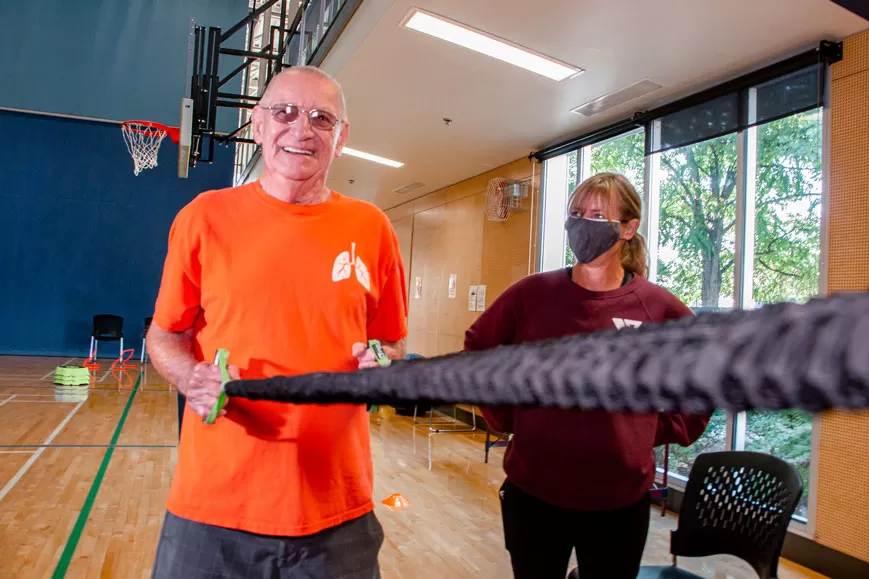 Now that the Y is back open, I am so happy to be in the gym again. The difference I feel breathing after three weeks back is staggering in comparison to how I felt two months ago during quarantine. To say my body depends on the Breathe Well program is an understatement.
The Y is an incredible charity. Donating to the Y is the same as donating to the whole Kelowna community. This place provides programs that help not only people like me, but all age groups and nationalities, whether they can or can't afford it.
It's emotional to think about, but without the Y I wouldn't be getting the exercise I need to help my lungs function as best they can under the circumstances. I wouldn't be the same person with the same capabilities. Essentially, I'm fighting off lung cancer and I truly believe the specialized exercises I do at the Y are delaying the inevitable.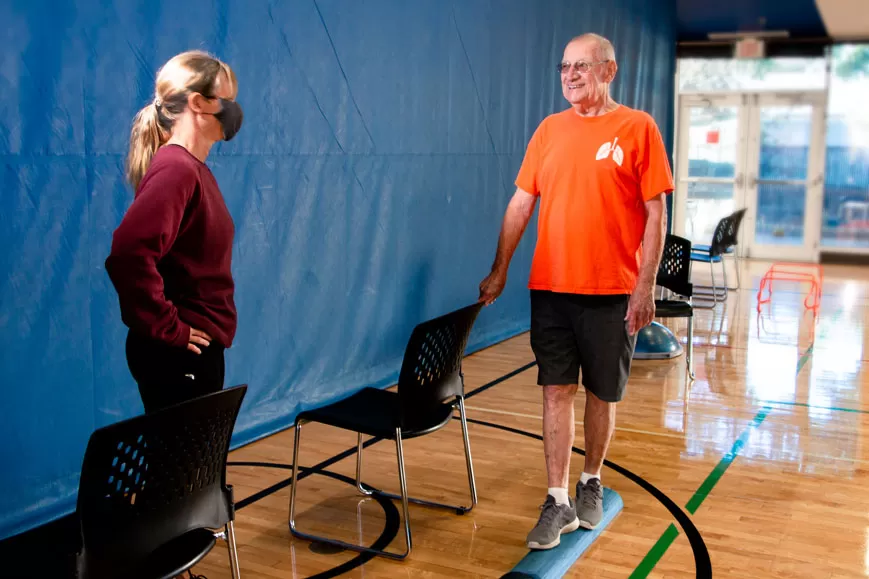 Breathe Well is an exercise program designed for those suffering from mild to moderate COPD. Virtual offerings are available for those who are high-risk through Interior Health. Other specialized health and wellness programs at YMCA locations around Kelowna target issues such as cardiac conditions, hip and knee surgeries, prediabetes, chronic diseases, and aging issues. For more information on these programs email hello@ymcaokanagan.ca.
The YMCA of Okanagan is a charity and a social equalizer. They are dedicated to building a healthier community through programs focused on preventative health and fitness, affordable child care, child and youth, mental wellness, and employment, all of which are made accessible to those with financial barriers. You can get involved and help them help others by donating or volunteering.